Happy World Sea Turtle Day from Argos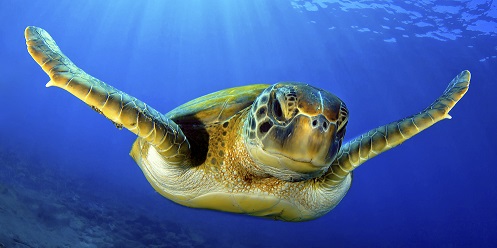 On June 16th, people around the world celebrate the beauty of sea turtles and their importance to the marine ecosystem. CLS, unique operator of the Argos system since 1986, would like to take this occasion to honor the scientists working to understand and protect sea turtles globally. 
The Argos system is one of the principal technologies used by scientists and conservationists, to identify feeding and nesting areas, and to better understand turtles' migratory patterns. In 2018, more than 1,000 turtles were tracked using the Argos satellite telemetry system worldwide. The data collected via the Argos system are crucial to developing conservation strategies and also help with public awareness campaigns, demonstrating to the public how vulnerable these protected species are.
Protecting turtles during their migration
Since 1982, when the first turtle tracking studies were initiated, all seven species of marine turtles have been tracked with Argos.
Nevertheless, six out of seven species of marine turtles today are threatened with extinction. (source WWF).
Sea turtles can migrate long distances – Damien Chevallier, scientist at the CNRS-IPHC, reveals a migratory journey of more than 20,000 km undertaken by a leatherback turtle. This turtle left Martinique in June 2018 to arrive in Senegalese waters (close to Cape Verde) in January 2019. Its six month journey alternated between feeding and travelling.
Scientists are making exciting new discoveries about the behavior of sea turtles using Argos tracking beacons as data relayers. Below, please find a selection of articles highlighting the importance of Argos satellite tracking for understanding and protecting sea turtles.
More info about marine animals tracking
Satellite Tracking Sea Turtles: Opportunities and Challenges to Address Key Questions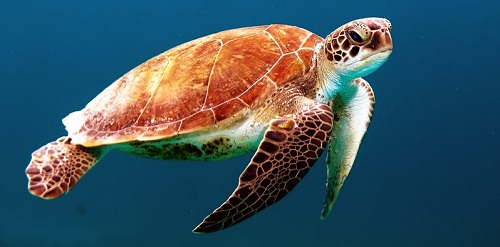 This fascinating article by Graeme C. Hays of the Centre for Integrative Ecology, Deakin Univsersty, and Lucy A. Hawkes, of University of Exeter College of Life and Environmental Sciences, published in Frontiers in Marine Science (Hays GC and Hawkes LA, 2018) explores 25 years of sea turtle satellite tracking studies. It highlights the evolution in Argos satellite tracking technology and how tracking technologies are being used to tackle key questions. It also looks at the opportunities arising from increased spatial resolution of data, increased robustness and miniaturization of tags, and the availability of environmental data. And to conclude, the authors highlight the huge potential for big-data studies to make use of the thousands of tracks that exist. A must read!
Understanding the tracking of three loggerhead turtles with ocean data
Florence Dell'Amico of the La Rochelle Aquarium (Center for Studies and Care for Marine Turtles CESTM, France) shows how, by combining Argos satellite tracking with environmental data, especially sea level, we can obtain new evidence on the behavior of loggerhead turtles, including Icarus, released in 2018 and Antioch, followed between 2009-2010. David March, from SOCIB in the Balearic Islands, also shows this type of correlation between environment and animal movements on the loggerhead turtle, Vita, in the Mediterranean (released in 2018).
Argos system contributes to French National Action Plan to protect Marine turtles in the Caribbean
In the French West Indies, five turtle species are threatened. This includes the hawksbill turtle, green turtle, leatherback turtle, loggerhead turtle and olive Ridley turtle. Three of these species are tracked using Argos by national and local authorities. Damien Chevallier, IPHC-CNRS, reveals the incredible distances travelled by one of these leatherback turtles.