Endangered sea turtle species in Papua New Guinea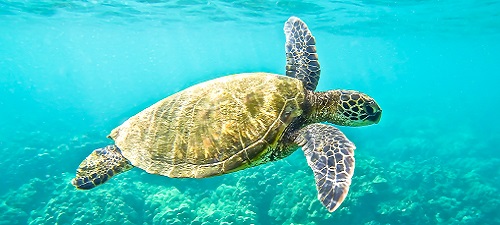 One of our Argos users recently deployed the first satellite tagged, hard shelled turtles (greens and hawksbills) in Papua New Guinea.
The Argos satellite tags will help to understand the movement of one of the world's oldest creatures and will play an important role in the conservation of endangered sea turtle in the region.
With the identification of informations like demographic, migrations and feeding behavior, Conservation International will be able to set up a long-term conservation strategy and to keep community and government informed.
---
"These islands offer a perfect snapshot of what we're seeing all around the world, the decline of sea turtles in the face of the impacts of climate change and human threats on our oceans. Sea turtles are great indicators of the health of an ecosystem, so the information gathered from these tags will not only help with improving sea turtle conservation, but ecosystem health as well,"
says Conservation International Coral Triangle Program Director Niquole Esters.
---
The tagging initiative is a collaboration between Conservation International, Eco-Custodian Advocates, the landowners of Ware Island, the Milne Bay Government and support from the Government of Australia.
Useful link: