ARGOS-ACOS : a near real-time climate observation system for high latitudes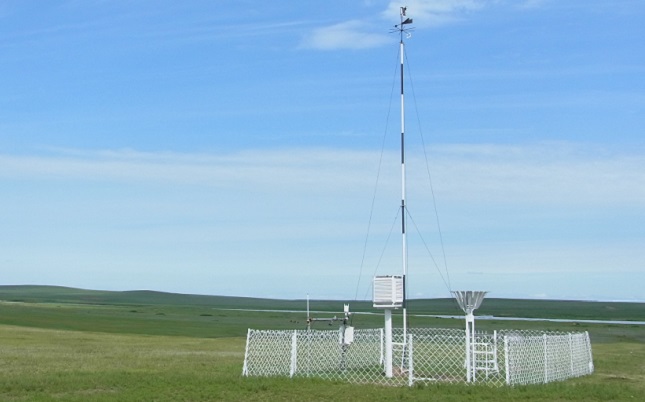 The Arctic is warming at a rate of almost twice the global average. Remote responses to the warmer Arctic on surrounding continents have been observed in the last decade and have become the focus of climate studies. Scientists observe that cold events and other seasonal climatic influence propagate from the Arctic to the continents with a weekly to half-monthly time lag. This is why near real- time climate data acquisition has such a high potential to validate medium-range forecasting and aid understanding of atmosphere- land surface interaction in continents, as Yoshihiro Iijima, of JAMSTEC's Institute of Arctic Climate and Environmental Research explains in Argos Forum #81, dedicated to climate change.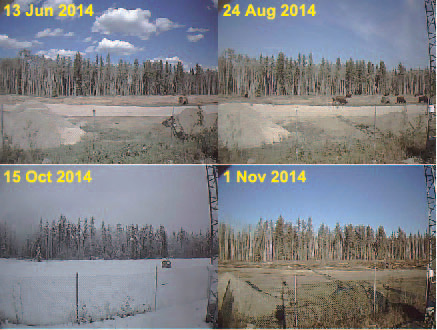 The everyday JPEG images sent with Argos-3 could monitor day-to-day and seasonal changes in landscape in relation to climatic conditions. Detection of a dry spell in late August (many buffalos in the photos) with continuous reduction in soil moisture would also be informative for rating the danger of forest fire in this national park. The JPEG camera uses Argos-3 high data rate to transfer pictures. Here, the four seasons as observed in Wood Buffalo National Park, Canada.
Yoshihiro Iijima is a climatologist and a senior scientist at Institute of Arctic Climate and Environmental Research, JAMSTEC, he observes land surface processes in relation to Arctic and sub-Arctic climate change in steppe, boreal and tundra landscapes.
JAMSTEC Arctic Ocean and Climate System Research Unit