Turtle doves followed by the satellite tracking system Argos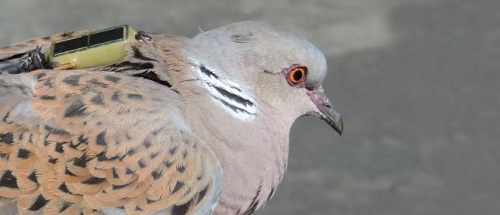 To know the precise location of staging areas and habitats are fundamental issues to better adapt future conservation measures that can be developed towards this species in decline.
The arrival of the new Argos solar tags weighing only 2.5g will allow to provide enough data for accurate observation of this species of birds that lives a third of its life cycle in Africa, and remains in Europe. The accuracy of the Argos tag with 250 meters precision allows the Chizé scientific team to collect data from 21 birds. Turtle doves will be classified as vulnerable species this year after losing 30% of its population during the last 20 years.