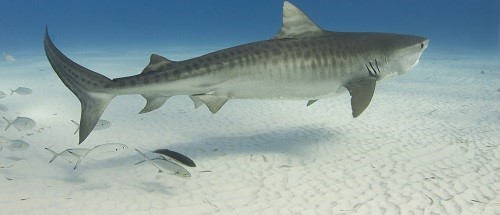 Tiger sharks, an IUCN 'near-threatened' species, are widely believed to be a coastal species. But in an article published in Scientific Reports on June 9th, 2015, scientists James Lea and Brad Wetherbee, Ph.D., of Nova Southeastern University's Guy Harvey Research Institute, and their co-authors, reported otherwise.
Up to three years of Argos satellite tracking data revealed that the 24 tiger sharks studied travel nearly 7,500 km/year on average, from the Caribbean Islands where they spend the winter to the North Atlantic where they spend the summer.
---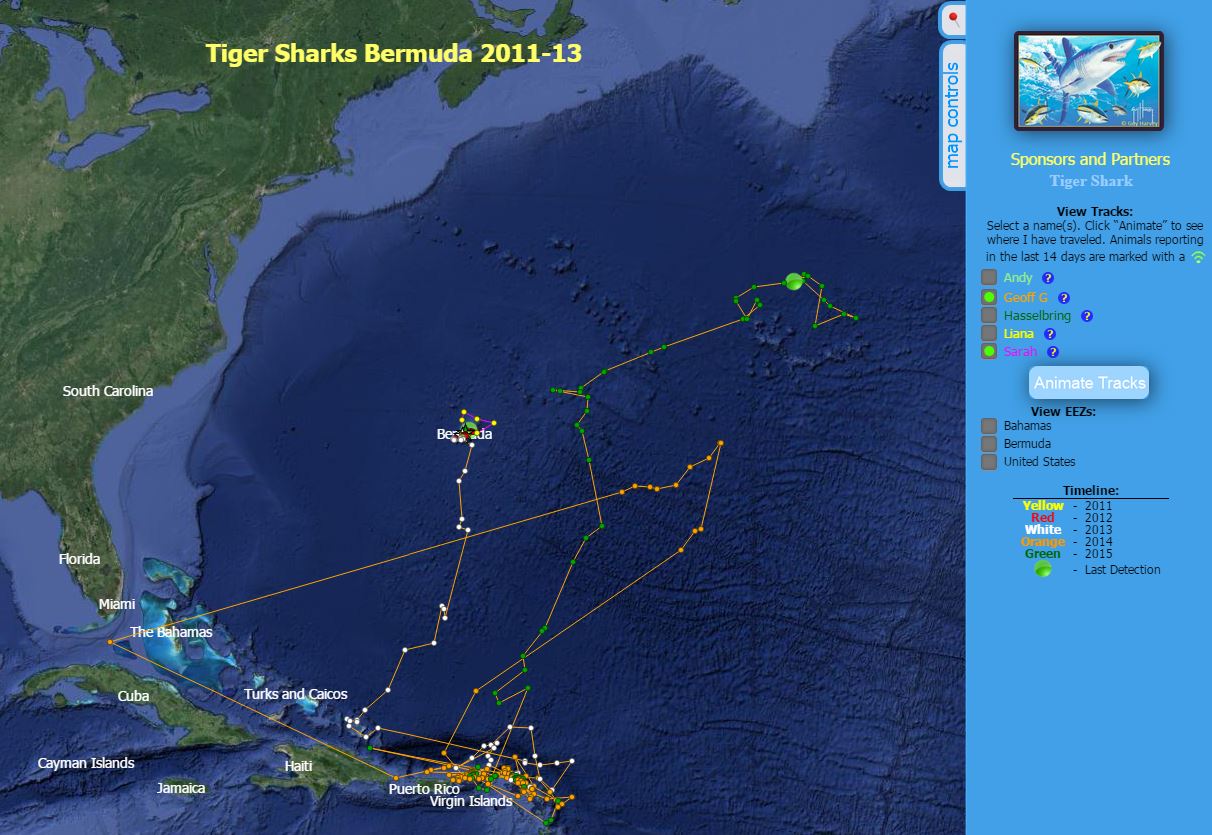 View Argos tracking map : Tiger Sharks Bermuda 2011-2013
---
Not only was the distance travelled by the sharks surprising, but also the diversity in habitat they used, from the Caribbean's coral reefs to the mid-North Atlantic's open waters.
This is the first truly comprehensive study of tiger sharks' behavior over long periods of time (up to three years). While the scientists have yet to draw their conclusions, these incredible datasets relayed by the Argos system will surely lead to better management decisions for the protection of this species over time.
For more information :
Shark tracking mapping interface (Nova Southeastern University)
Repeated, long-distance migrations by a philopatric predator targeting highly contrasting ecosystems by James S. E. Lea, Bradley M. Wetherbee, Nuno Queiroz, Neil Burnie, Choy Aming, Lara L. Sousa, Gonzalo R. Mucientes, Nicolas E. Humphries, Guy M. Harvey, David W. Sims & Mahmood S. Shivji Full article