The mystery of Swiss black kits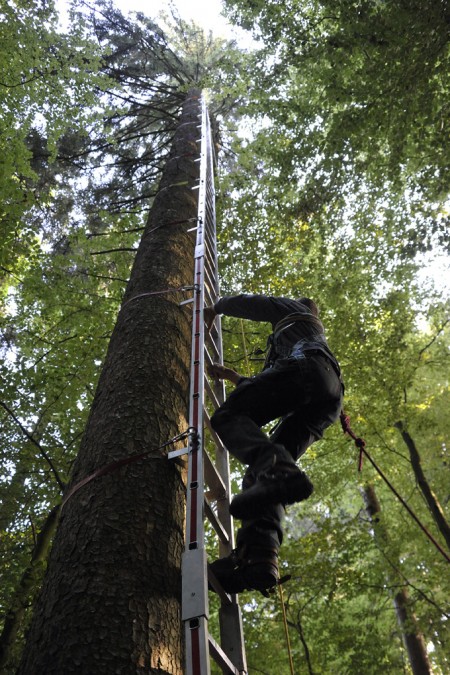 Black kites are very mysterious birds. They have been difficult to study because they bear a close resemblance to parasite kites, which are very common in the Sahel dessert.
Tracking with 22 gram Argos tags
In order to know a little more about this mysterious raptor and its migration, the scientist Adrian Aebischer has equipped three young kites (Salam, Milou and Kundera) with 22 gram Argos tags. To equip the birds, the scientists (Adrian's team) had to climb to the top of the tree (32 meters) where their nest was located.
Thanks to Adrian Aebischer's blog, it is possible to follow their tracks since June 12th 2011, the day the first bird, Salam, was tagged.
Precise and continuous tracking data
A detailed map indicates the migration trajectories of Salam and Milou. The third bird, Kundera, did not survive the dangerous period after fledging.
Salam's trip : Salam flew first to Mauritania, then to Senegal and to tropical Africa. Currently he is located in Senegal in Tabakouta, a city not far from the Atlantic coast
Milou's trip : Meanwhile, Milou, stayed for weeks between Dakar and the forest located north of the city.
Return to Europe?
Currently these two birds are in Senegal and we do not know if they will someday come back to Europe. If you wish to know more about Milou and Salam's migration trajectories, you can go to Adrian Aebischer's blog.
Thanks to Argos tracking, it is now possible to know more about this mysterious species, previously a complete mystery to scientists.