The European User Conference on Argos Wildlife : A success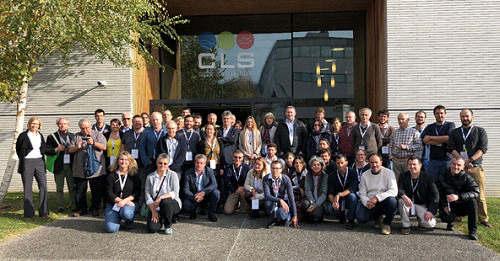 From November 21st to 22nd a group of biologists and Argos tag manufacturers from many countries gathered in Toulouse to share their work using the Argos system at the European Users Conference on Argos Wildlife (EUCAW). Presentations concentrated on more than 80 species and touched on topics as diverse as the record-long trajectories of Amur falcons, to the high mortality of the White-tailed sea eagle, to the predatory behavior of elephant seals, to the monitoring of reindeers and other Arctic species in harsh conditions and the enigmatic migration patterns of the Mediterranean silver eel.
Sharing Argos expertise
During the splinter sessions, Argos users, manufacturers, and CLS experts exchanged on topics such as attachment methods, data sharing platforms, and Argos location tips and methods. Some users even got to try out the goniometer.
A bright future for Argos
CLS proudly presented the bright future of Argos to its users, with 3 satellite launches in the next 2 years, and a new constellation of 20 nanosatellites, Kinéis, planned for 2021!   Along with the continuing innovations of Argos tag manufacturers presented during the conference, a new generation of Argos instruments (Argos-4) will allow users to transmit larger volumes of critical data in response to biologists' needs.
All presentations highlighted how Argos is a key tool to preserving our planet's biodiversity, understanding the impact of climate change and to providing data necessary to establish protective measures for natural habitats.
We were very proud to host this determined and brilliant group of scientists and manufacturers, hailing from Germany, France, Spain, the United Kingdom, Turkey, Denmark, Greenland, Australia, New Zealand, South Africa and the United States, illustrating the great spirit of international collaboration that the Argos system embodies.