Special Data Processing
Enrich your Argos data with a number of our data services
Enhance with Earth Observation Data
Understand Impact of Maritime Traffic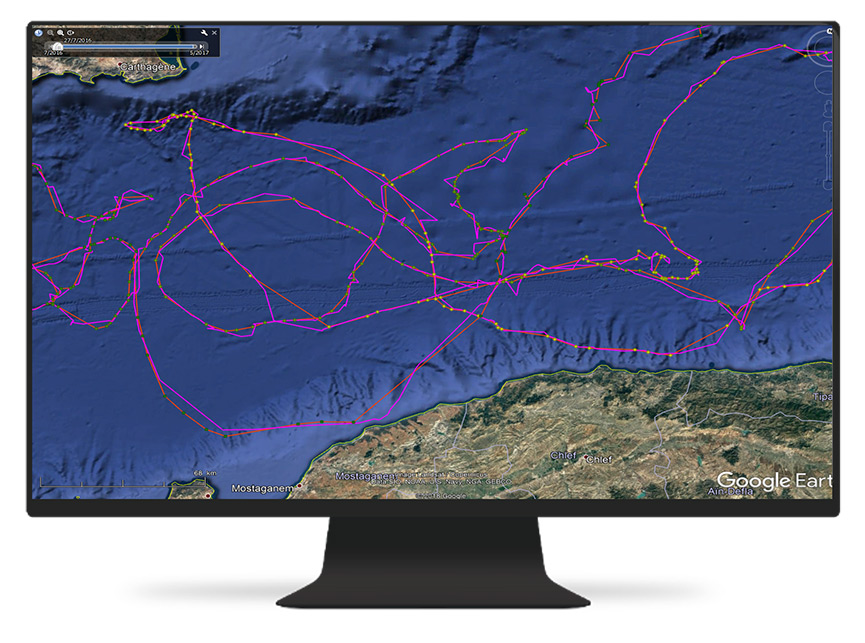 Reprocessing
Argos positioning is based on the Doppler shift of the carrier frequency of the messages. In addition to the near-real time data processing service, CLS provides a reprocessing service via its dashboard ArgosWeb that re-estimates platform trajectories with much a higher level of accuracy.
This service is available for locations from January 1st, 2008, onwards.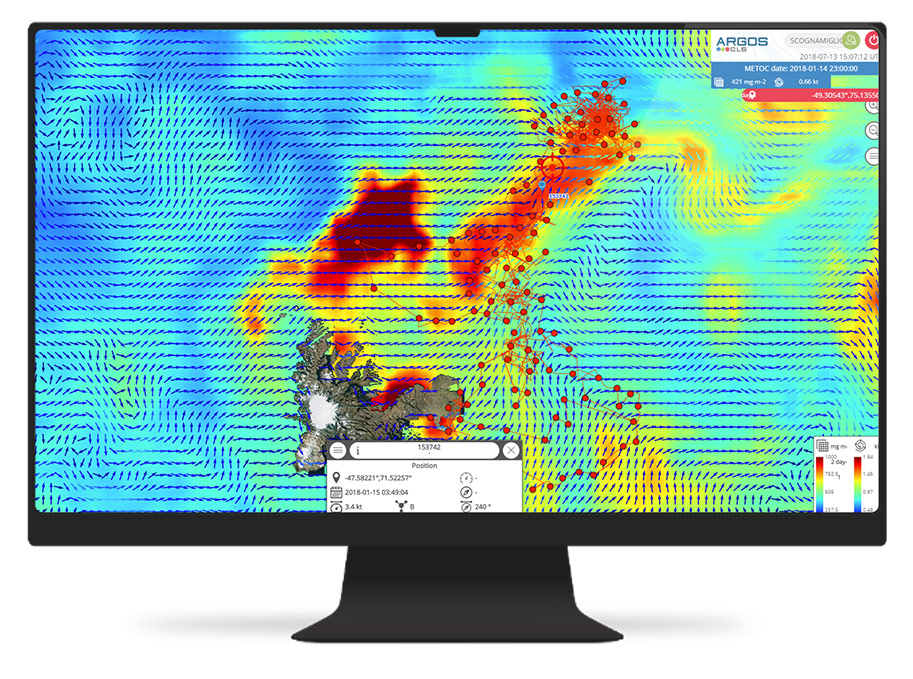 Earth Observation Data
Whether its protecting and preserving biodiversity or understanding ocean atmosphere exchanges, access to a broad range of knowledge about the environment is required.
Knowing air pressure, wind, temperature, and humidity conditions along bird trajectories, and ocean currents, plankton concentration and sea temperature along marine animal trajectories, are a crucial part of behaviour analysis for biologists. These environmental data are also key to assessing the impact of climate change
CLS is connected to the highest quality atmosphere and ocean model data servers in the world (Copernicus, ECMWF, NOAA etc.) and provides metocean model data along Argos tracks.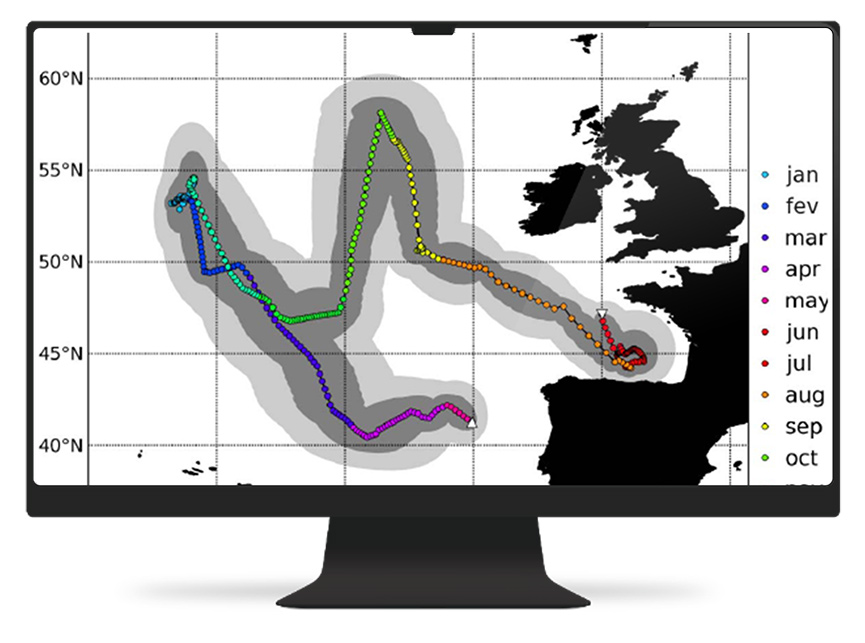 Underwater Geolocation
The Underwater geolocation service, or Track & Loc, provided by CLS aims to offer an alternative to the standard light-level-based Geo location usually provided by PSATs.
This is achieved by estimating the positions using not only light level measurements but also satellite derived sea surface temperatures and bottom topography.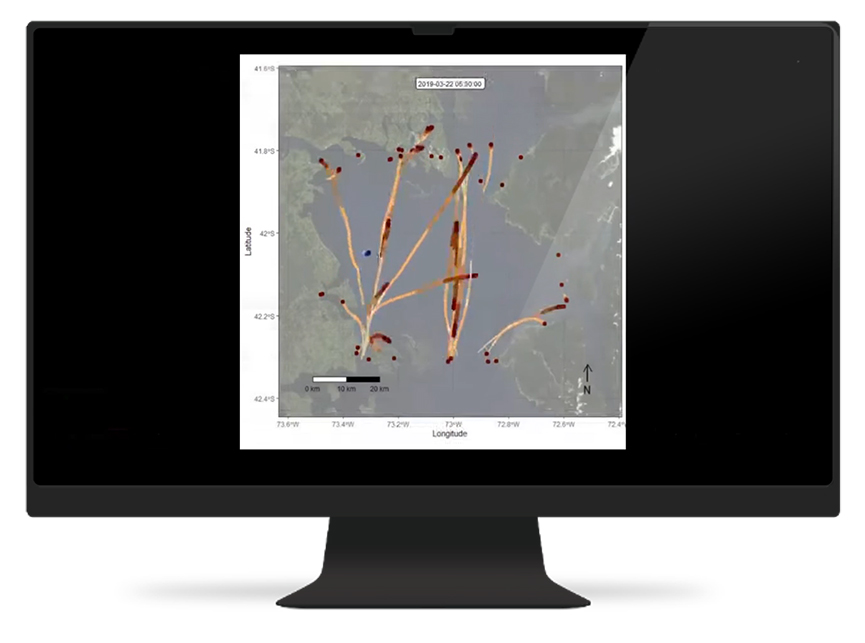 AIS Maritime Data
Concern about the effects of maritime vessel collisions with marine animals is increasing worldwide with a recent review finding that at least 75 marine species are affected.
CLS provides Autonomous Identification System (AIS) data in areas of interest all over the globe to enable you to better understand the impact of marine traffic on marine animals you're tracking.
CLS teams experts in environmental monitoring from space are at your disposal to connect any of your projects.