Movement of Pacific cod in Korean waters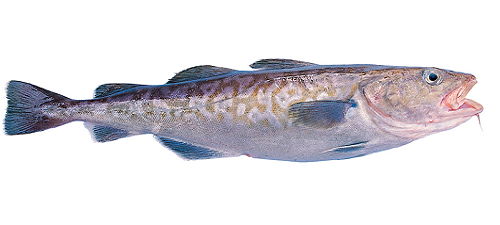 At the 2nd Argos Asian Wildlife Tracking Workshop in Incheon, Korea, Dr. Sukyung Kang of Korea's National Institute of Fisheries will present the results of her study: "Movement of Pacific cod (Gadus macrocephalus) in Korean waters, ascertained through pop-up archival tags".
Pacific cod management project
In a fascinating study to obtain data for the management of Pacific cod (Gadus macrocephalus) in Korean waters, Dr. Sukyung Kang and her colleagues tagged a total of 97 Pacific cod and released them with either Argos archival tags or conventional tags. Three types of Argos tags were used. Of the releases, thirteen conventional tags were recovered by commercial fishermen, and five of seven pop-up tags transmitted data to Argos satellites.
Pacific cod movements revealed by Argos
Pacific cod began to move towards the East Sea after release, and they spent most of their time at depths of 100 to 300m, water temperature of 0.8℃ to 14.0℃. However, geographical ranges of their movement limited to area around the southern East Sea. The Pacific cod with conventional tags were recaptured near the release site (Jinhae Bay; main spawning ground) about one or two years after release. Our tagging results suggest that Pacific cod migrated annually from spawning ground to habitat of southeast Korean waters.
Dr. Sukyung Kang
Dr. Sukyung Kang is a Senior Scientist of the Fisheries Resources Management Division at the National Institute of Fisheries Science (NIFS) in Korea. She received a PhD in fisheries oceanography from Pukyong National University in 2004. During her doctorate, she carried out chemical analysis (stable isotope and trace element) of otoliths for stock identification and environmental characteristics of the North Pacific chum salmon. While working at the  salmon research center in Korea, she served as commissioner for Korea of the North Pacific Anadromous Fish Commission (NPAFC) from 2004 to 2009.
In 2009 she got transferred to Busan headquarter of NIFS and has been working on prediction of marine fisheries resources under climatic changes in Korean waters by using ichthyoplankton, fishing data set, tagging data, etc.  During her research career, she has been involved in several international organizations/projects such as North Pacific Marine Science Organization (PICES), NPAFC, Yellow Sea Large Marine Ecosystem, APEC etc. Her international activities give her the opportunity to work closely with experts from other countries around the world and to become friends with them. Now, she is a co-chair of PICES scientific program called FUTURE.