Measuring CO2 in faraway regions of the ocean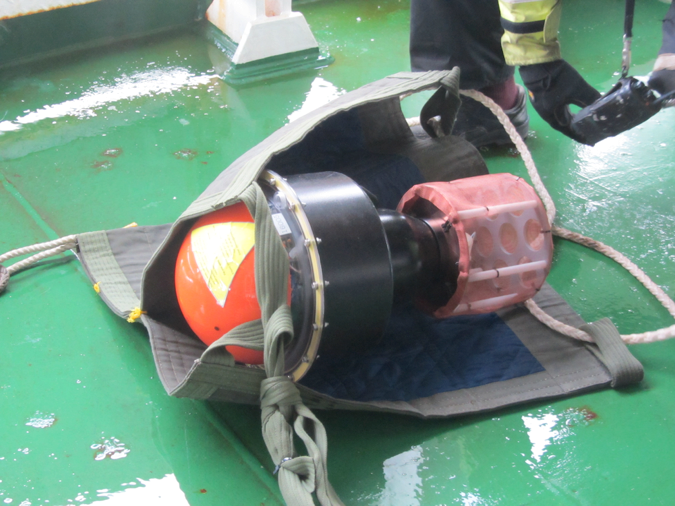 The ocean is one of the most important carbon sinks on Earth. Thus, accurate estimation of CO2 uptake by the ocean is important for predicting global climate change. Automated buoys with data collected by Argos satellite telemetry make it possible to measure CO2 over the whole ocean during long periods, as demonstrated by a team of researchers from the Japanese Agency for Marine Earth Science and Technology, JAMSTEC.
The ocean absorbs about 30% of the CO2 emitted into the atmosphere by human activities. Thus, it effectively moderates global climate change, and the estimation of atmospheric CO2 uptake by the ocean is important to better assess the situation. An international effort to collect surface seawater CO2 data (partial pressure of CO2) for the entire world ocean has been led by the Surface Ocean CO2 Atlas (SOCAT, https://www.socat.info/). However, it was mostly done using commercial and research vessels, leading to data gaps over some areas, like the South Pacific, where few ships navigate.
Argos & buoys to fill in the gap
The collection of observations by drifting buoys equipped with CO2 sensors and Argos transmitters does not have the limitations of vessels, provided that drifting buoys can be deployed at appropriate positions to cover the required area. JAMSTEC deployed seven drifting buoys in the South Pacific as part of a 5-year project starting in 2016. The deployment positions were chosen using an ocean circulation model to launch the buoys at the best possible place so as to fill in the South Pacific gap.
More info about Oceanography, Meteorology, Hydrology and Glaciology
A dedicated buoy
The drifting buoy was designed by JAMSTEC and produced by NiGK Corporation, Japan. It is compact and easy to manage, solid enough to be dropped from a ship deck. It can last for about 1.2 years with five measurements a day once a week. The CO2 measurement itself is made using the pH of the sea water, which changes with the pressure of CO2 absorbed.
The measured CO
2
values show a large spatial variation of about 50 ppm in the area, even with two rather close tracks. However, this is coherent with other estimates from SOCAT, and so validate the principle of such automated measurements of CO
2
, and its usefulness for sparsely sampled areas.
References
Murata, A., Y. Nakano, S. Masuda, S. Yasunaka, K. Sasaoka, M. Wakita, 2018: Deployment of Drifting Buoys with pCO2 Sensors in the Pacific Ocean, Oceans'18, http://www.oceans18mtsieeekobe.org/, May 28-31, 2018, Kobe, Japan.
Photo: A drifting CO2 measuring buoy just before deployment (Credits JAMSTEC)